Regular price
Sale price
$67.30
Unit price
per
Sale
Sold out
Liposomal NMN Synergy™ is a potent formula containing 50 mg of nicotinamide mononucleotide (NMN) and 50 mg of trimethylglycine (TMG) per serving to support healthy aging and cellular function.* NMN is a direct and stable precursor to nicotinamide adenine dinucleotide (NAD+), a widely studied coenzyme present in all living cells and critical for energy production, DNA repair, and cell survival. TMG is a methyl donor that supports the action of NMN. Liposomal NMN Synergy™ is the only NAD+ precursor using liposome delivery for enhanced bioavailability.
Recommended Use: Take 1 mL (approximately 2 pumps) and hold in mouth for 30 seconds before swallowing or as directed by your health-care practitioner. Take on an empty stomach at least 10 minutes before meals. May be stirred into a small amount of water.
* These statements have not been evaluated by the Food and Drug Administration. This product is not intended to diagnose, treat, cure, or prevent any disease.
         ~ GLUTEN FREE ~ 
DAIRY FREE ~ 
VEGETARIAN ~ 
NON-GMO ~ 
VEGAN ~
VEGAN
DAIRY FREE
GLUTEN FREE
SOY FREE
NON-GMO
DOCTOR RECOMMENDED
View full details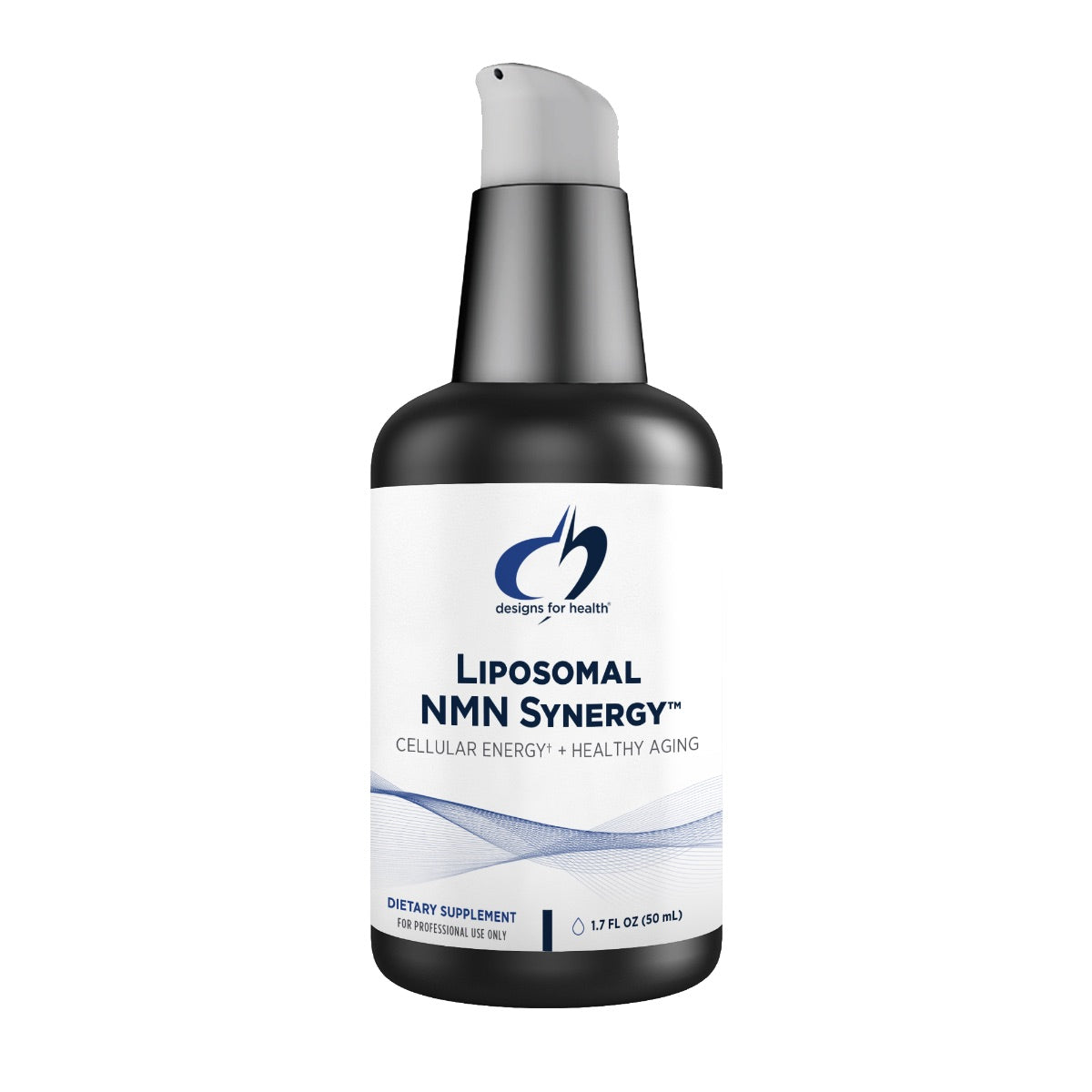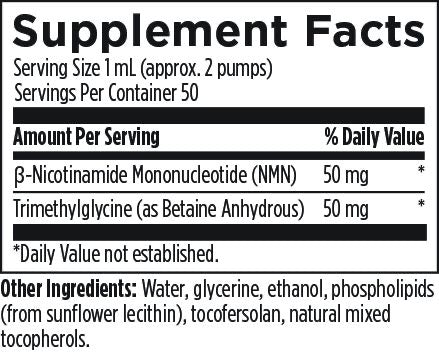 Our Highbe Supplements
Physician recommended Women's and Men's supplements.
Tested in medical offices for their long term effects.
Formulated for optimal absorption.
Manufactured under GMPs exceptionally high-quality standards.
Non-GMO, Vegan, Gluten-free, Soy-free & Dairy-free.